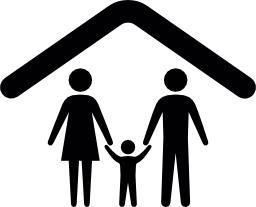 Your teen may be working to earn spending money or to help out your family.
As you know, having a job can be beneficial to your teen's self-esteem and sense of independence. Work gives teens an idea of what kind of jobs they find appealing and may even help them decide their future path.
At the same time, too much work can affect your teen's school performance. Also, teens may come across health and safety hazards in the workplace but be unprepared for them. Here are some helpful tips for keeping your teen safe on the job.
Tips for Parents with Working Teens
This tipsheet gives information on how parents can get involved in their teen workers' health and safety while on the job.
For a complete list of our materials for parents, visit our For Parents page.
Why should parents be involved?
Although some jobs may seem more risky than others, your teen can get hurt on any job.
Millions of teens work to earn money, learn new skills, and prepare for the adult world. But, each year about 80,000 teens under age 18 are hurt on the job. Long working hours, lack of supervision and job hazards can harm your child's health and school experience.
Watch for warning signs
Watch for these signs so you know when to reach out to your teen.
Unhappy at work: Does your teen seem unhappy with work? Teens can find it hard to talk about issues like sexual harassment or workplace stress.
Being tired: Is your teen always tired? Does he or she complain about not getting enough rest?
Losing interest: Has your teen lost interest in school, outside activities, or no longer has time for family or friends?
Getting hurt on the job: Have your teen or other workers been injured at that job? To learn about benefits if a teen is hurt on the job, contact a California's Workers' Compensation Information and Assistance Officer at (800) 736-7401 or go to www.dir.ca.gov/DWC.
What can Parents do?
Parents are often the ones teens go to first for information and advice about jobs.
In order to advise their children, parents must know how to promote safety on the job and a healthy work environment.