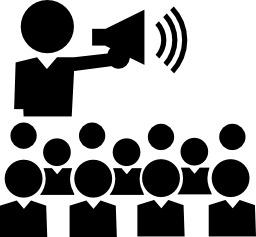 Millions of teens are working in the United States. However, not all of them know how to protect themselves on the job.
There are many opportunities for parents, employers, educators, and teens to raise awareness about teen worker health and safety as well as rights and responsibilities on the job.
Anyone can spread the word, get involved, or learn about young worker issues. Know how to get started and where to get started.
Start in your own community.
Get help from agencies and organizations in your state.
Check out our state partners page to find agencies in your state that may have information and resources to promote young worker safety.
Check out our Links and Other Resources: Websites page to find other Young Worker health & safety websites from other states and other countries for ideas and resources.