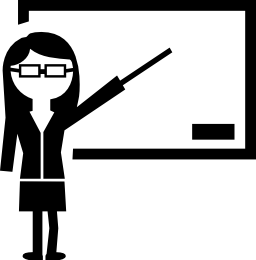 As a teacher or youth, you have the opportunity to raise awareness about teen worker health and safety.
This page contains teaching and educational resources available for you to use to teach about young worker issues as well as rights and responsibilities of young workers on the job.
Teachers
As a teacher, you may be one of the few adults familiar with teens' lives and concerns.
Teach health and safety in your classes. Various curricula have been developed to educate teens about workplace safety and health in work experience, workability, school-to-career and life skills classes, as well as in academic classes such as U.S. Government, English or Science classes. Check out our curricula and other educational materials.
Let teens know about helpful resources. Download and post/distribute our flyer.
Request the Safe Jobs for Youth Month: A Resource Kit. This packet is available to teachers during Safe Jobs for Youth Month but can be used all year round to spread the word in your school or community. The Resource Kit includes:

Teaching Activity
Safe Jobs for Youth Month Poster
Factsheet: Are You A Working Teen?
Sample Proclamation
Youth
Youth can learn about teen worker rights and responsibilities and teach peers.