February 3-5 2011 in Berkeley, CA
We had an amazing, devoted, and determined group of future leaders, along with their adult sponsors, participate in the 2011 Young Worker Leadership Academy in Berkeley.
Global Village for Healthy Families (Brentwood, CA)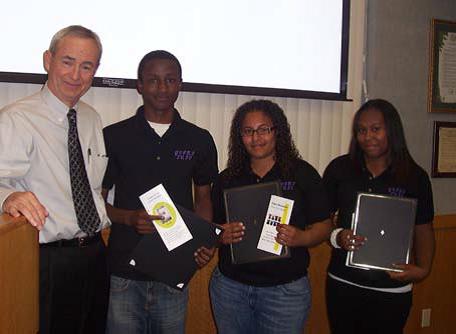 The team created a brochure on teen rights and asked the school board to have it distributed to students in the district with work permit applications.
The brochure was distributed to students at Heritage High School, Freedom High School, and Liberty High School in Brentwood, CA.
The team received a proclamation from the Brentwood City Council in support of Safe Jobs for Youth Month.
"I learned about how easy it is to get hurt on the job and that you need to be careful of what job you choose as a teen. This was a great experience because some teens don't know what to expect on the job."-Youth Team Member
Grace Bible Fellowship (Antioch, CA)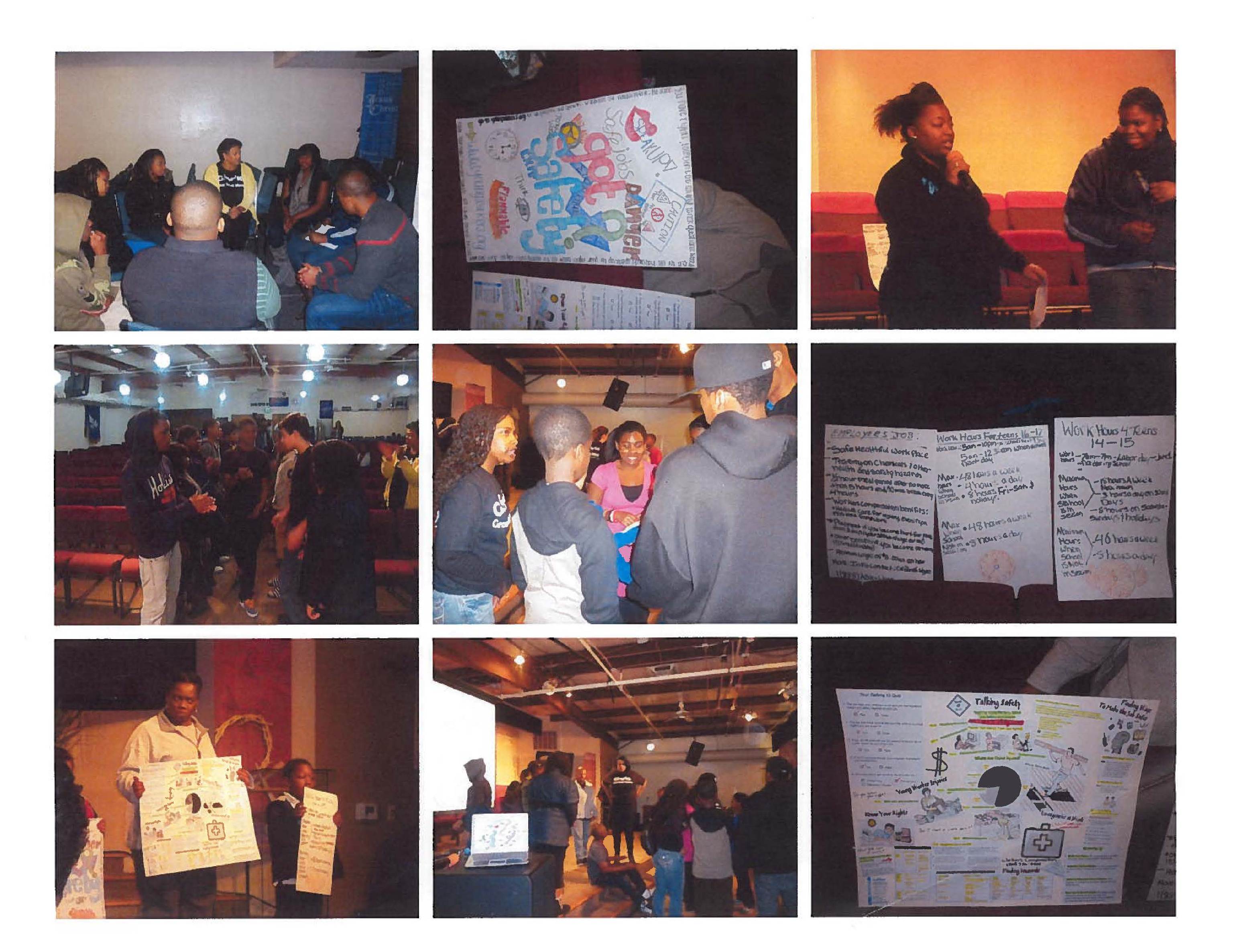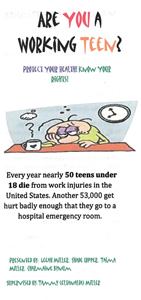 The team created a two-page flier with information on job rights, working hours, and where to go for help.
They prepared a 30 minute presentation that included icebreakers, a short powerpoint, and a quiz.
The team presented to teens in their church and community centers, reaching about 50 youths and 25 adults.
"Young workers, we have a choice.
Young workers, we must use our voice
Stand up tall and be strong
To all the things you know are wrong.
Use your head before you act,
Before it's too late and you can't fight back.
Know your rights like you know your money,
Because in the end things can get a little funny."
–Words of Wisdom from the Team

LA Works (Irwindale, CA)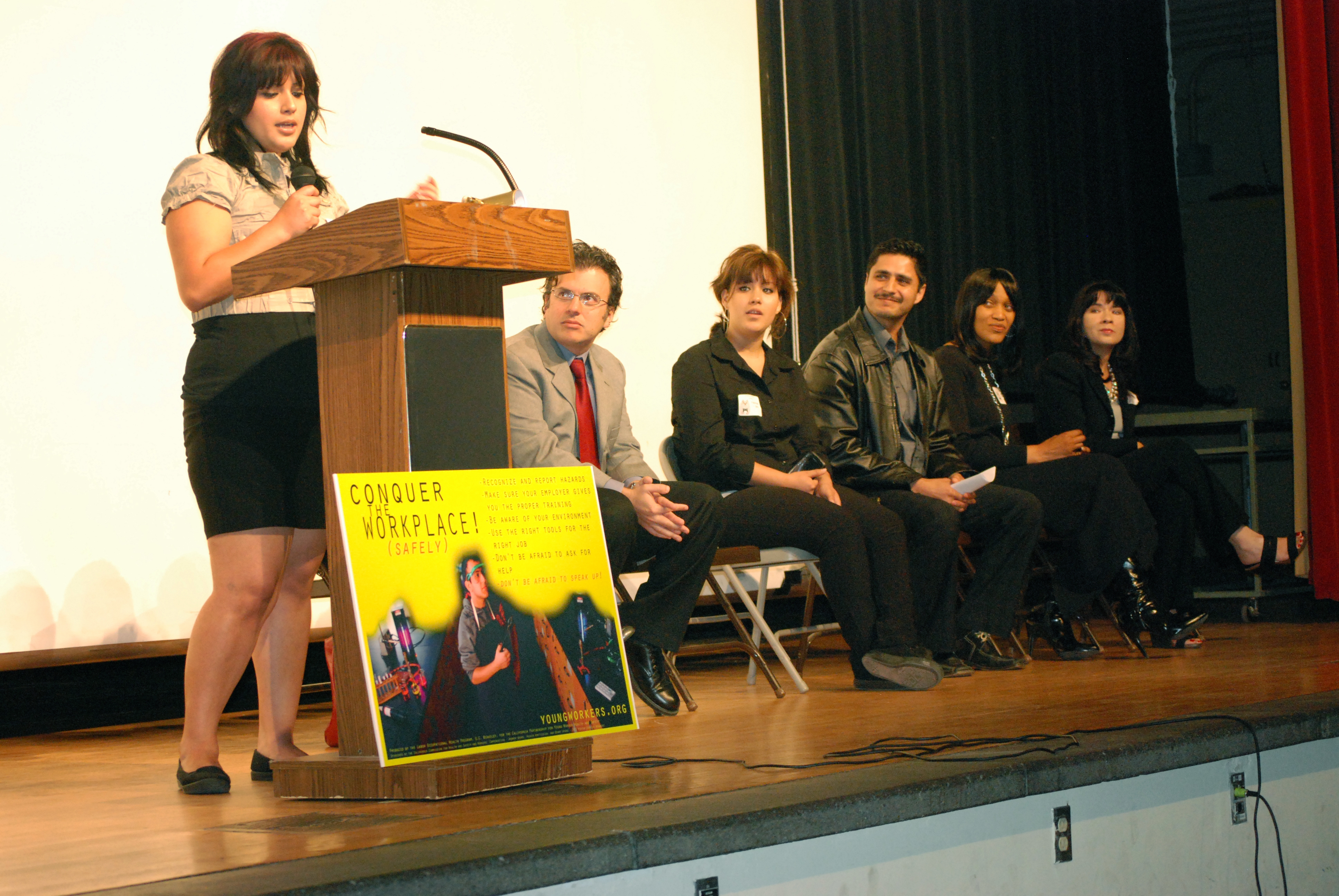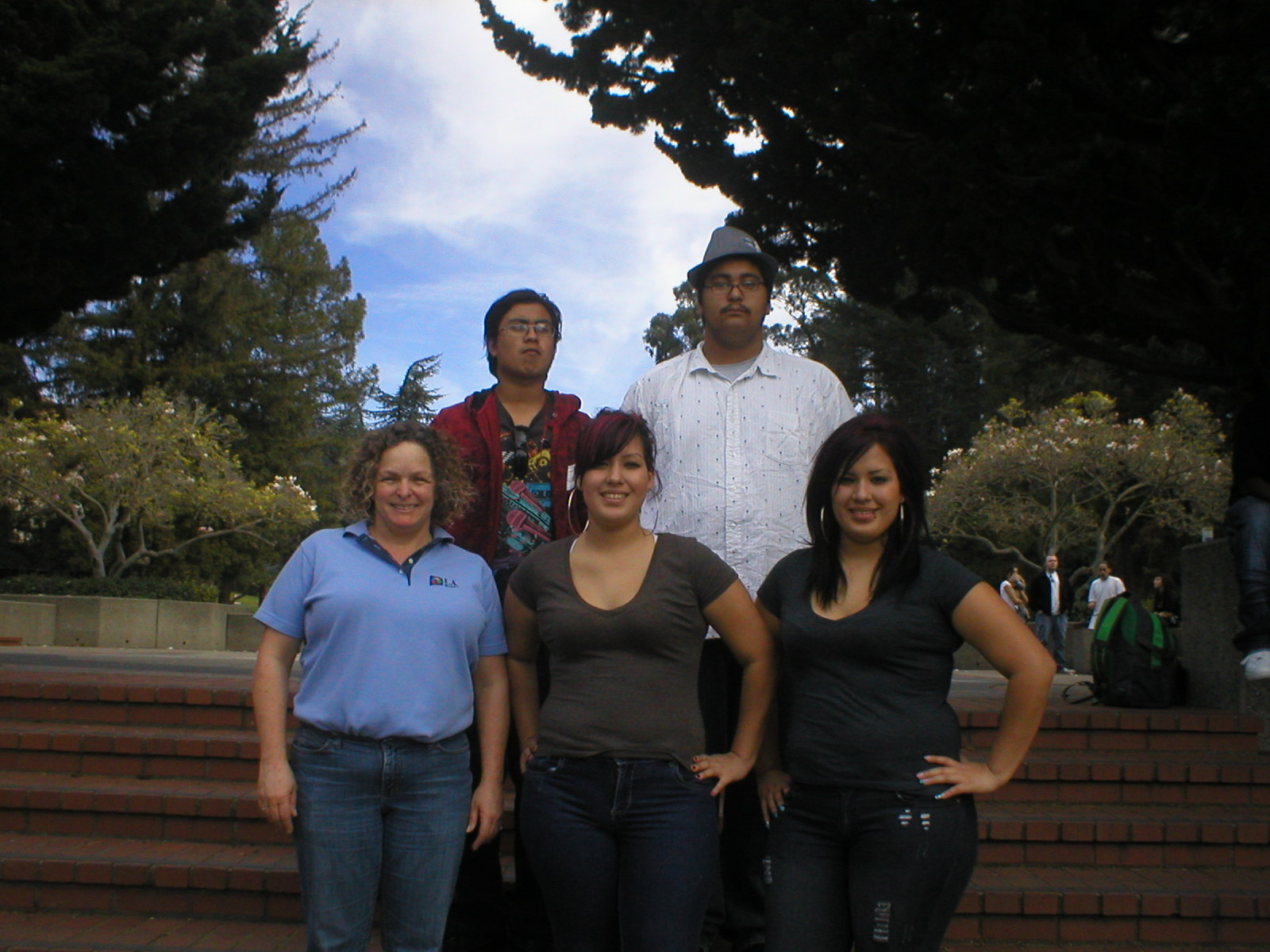 The team hosted a workshop on job health and safety for 15-20 LA Works youth participants.
Two team members presented at a Safe Jobs for Youth Month press conference held in Pasadena, honoring the Safe Jobs for Youth Month poster contest and video PSA contest winners, and attended by California's new Labor Commissioner, Julie Su.
"I feel that young workers should know their rights, and with the YWLA I was able to learn our rights and also be able to pass on what I learned."
–Youth Team Member
Las Serenas Jr. Leaders (San Diego, CA)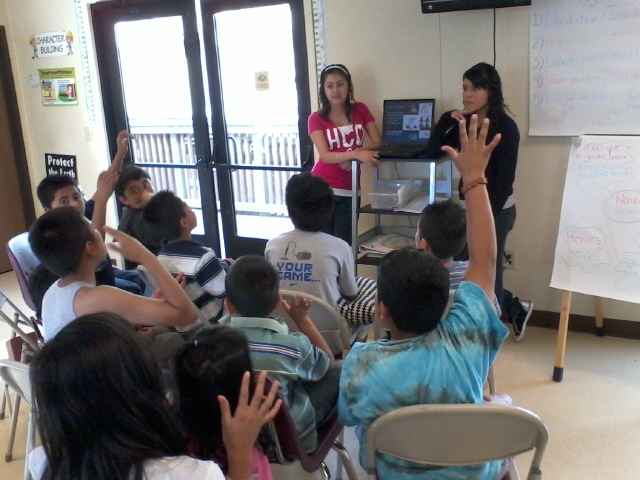 The team led a workshop during an afterschool program to teach youths about the importance of their parents' work, and about the laws that protect workers, including child labor laws.
The team also helped the youths prepare food for their parents, and conducted their own short presentation for their parents on what they had learned.
The presentations were led in Spanish but also translated for those who were not bilingual.
"I am really proud of the knowledge that my community will gain through us about their rights. Now I may say that they are informed and feel safe about that."
–Youth Team Member
One. Business Academy, San Joaquin County Office of Education (Stockton, CA)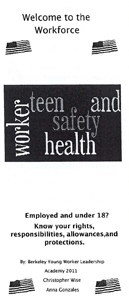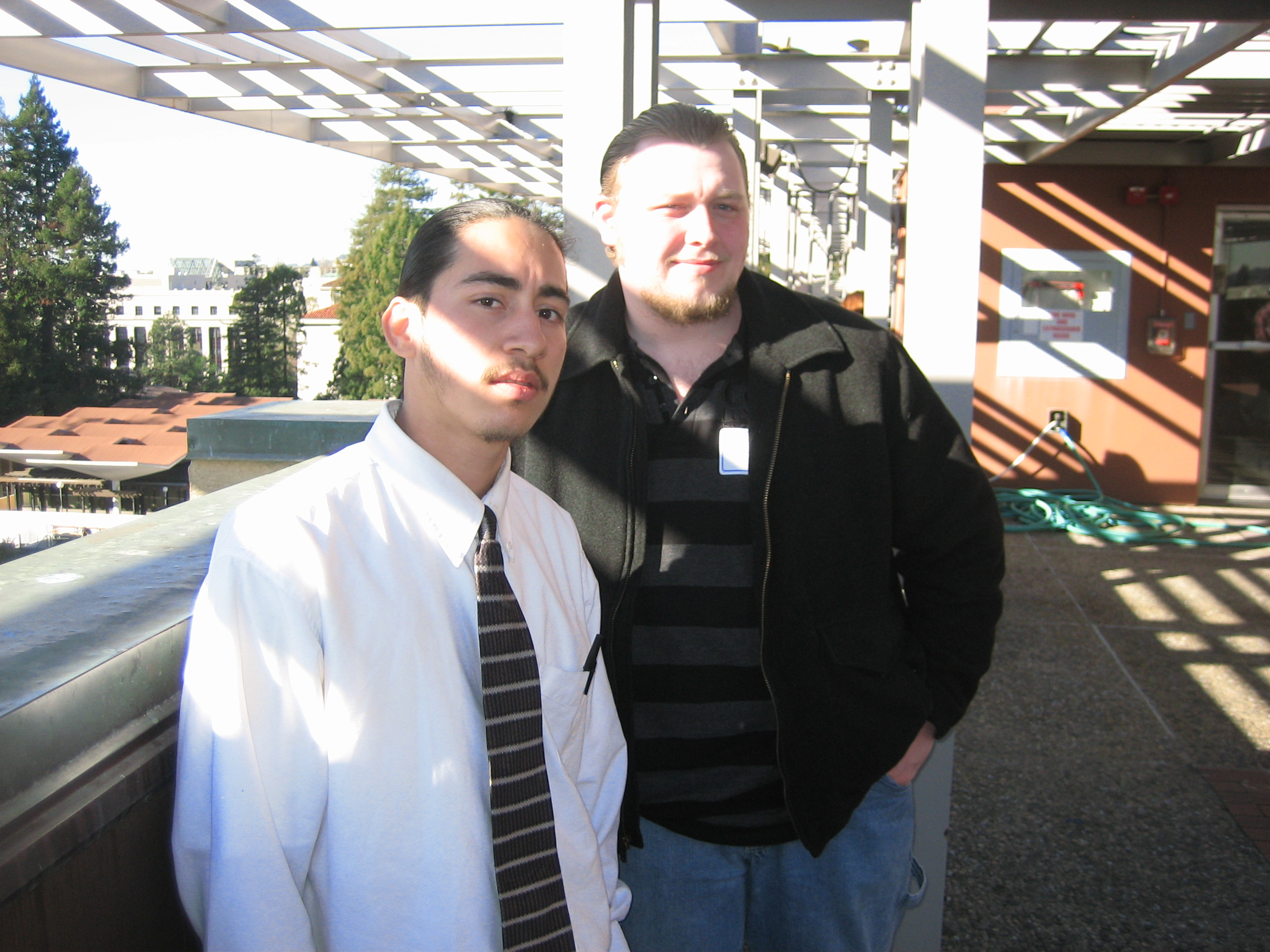 The team created a flier on teen worker rights and responsibilities, and shared this information with local businesses.
The team developed a powerpoint and made presentations to students and teachers in their local schools, reaching about 150 people.
One business emailed the information to about 900 people; businesses also helped by printing and handing out the flyers to their employees.
The team estimated that they reached approximately 100 youth and about 2,000 adults
"I personally enjoyed the time I had with the YWLA academy. I believe it was well organized and fun. I would definitely recommend this to students who want to make a difference."–Youth Team Member