February 9-11, 2012 in Berkeley, CA
We had the most astonishing, dedicated, and inspiring group of future community leader, along with their adult sponsors, participate in the 2012 Young Worker Leadership Academy in Berkeley, CA.
Casa Grande High School (Petaluma, CA)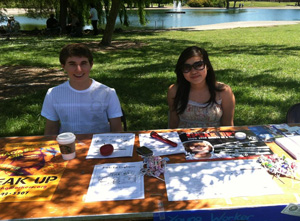 Students created two bookmarks for teens and parents (both in English and Spanish) that included information about rights and safety on the job.
The bookmarks will be distributed at monthly Youth Employment workshops held at Casa Grande High School and Petaluma High School.
Both bookmarks are available f in the schools' career center, as well as the Petaluma Youth Health Fair which took place in May 2012.
"This experience taught me that awareness is the first step to finding the solution. Youth have the same rights as adults and they need to be aware of that."- Youth Team Member
Ceres Unified Project YES (Ceres, CA)
The team created a poster board and informational handouts with job safety tips and resource information.
They shared this information at booths at the Hispanic Youth Leadership Conference, the Modesto Junior College Youth Job Fair, and the Ceres Street Faire (2 days), reaching about 500 young people.
"The Academy helped out a lot. When I went back to work I was more aware of things and was more careful with what I was doing."- Youth Team Member
Global Village for Healthy Families (Brentwood, CA)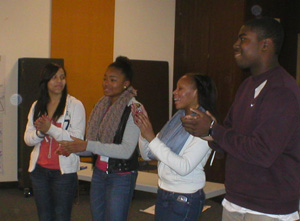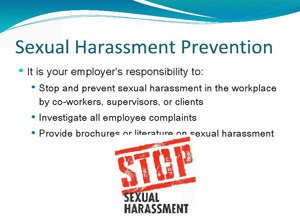 The team developed a 1 hour workshop on discrimination and sexual harassment and invited community members to attend.
The students passed out fliers to stores in their local community to encourage community members to come out and hear their presentation on harassment held at Deer Valley High School.
"I learned that there are places for me to go and call to protect my rights. This whole experience gave me a chance to reach out to others on a serious matter that is taking place in the world. I would like to tell others to step up and don't be afraid to get help if they are feeling unsafe or violated in their workplace environment."- Youth Team Member
LA Works (Irwindale, CA)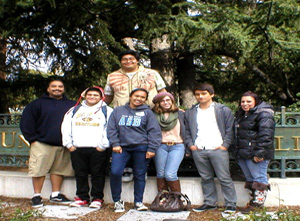 The team conducted a workshop for LA Works participants, using the "Lost Youth" video, PowerPoint presentation, and games to get students educated and engaged.
Team members also presented individually at each of their high schools (Nogales High School, West Covina, Azusa High School, and San Dimas High School).
One team member also presented to local employers at the Irwindale Chamber of Commerce.
"The Academy helped out a lot. When I went back to work I was more aware of things and was more careful with what I was doing."- Youth Team Member
Windsor High School (Windsor, CA)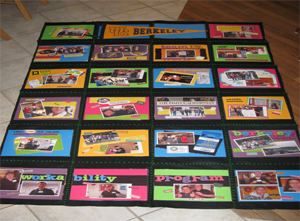 The team made a presentation to the Special Education student body (100 students) at Windsor High School.
The team created a 6 by 4 foot quilted mural and laminated scrap book of the program which was presented to the school to put in one of the classrooms.
All the team members presented a short 8-slide PowerPoint to the district school board. It was played on the local TV station, channel 27, for everyone to see.
"I would recommend this to other teens because this will better educate them about the dangers on the job."- Youth Team Member
Carter High School GEMS (Rialto, CA)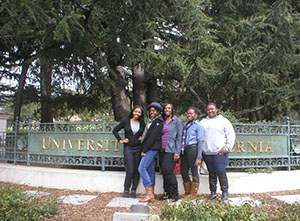 The team developed a 3-minute video with role plays and health and safety tips and piloted the video with Carter High School's internship class.
The group created short public announcements with "fun safety facts" about how to be safe in the workplace, to be read over the school's loudspeaker for 10 days during the month of May. The group estimates that they reached approximately 200 students.
"I actually didn't believe that the lessons we were taught would stick with me, but the exact opposite happened. Every time I walk into a store or business of some sort I'm constantly looking critically at the work area and conditions. I truly want more youths of this generation to know their rights."- Youth Team Member