February 7-February 9, 2013
The 2013 Young Worker Leadership Academy took place February 7-9 and was a huge success! Thirty-one youth participated this year, including seven who returned as youth mentors from last year. Through their participation, they learned how to plan and implement activities to promote education for youth on their workplace rights and ways to advocate for job safety.
John R. Wooden High School (Reseda, CA)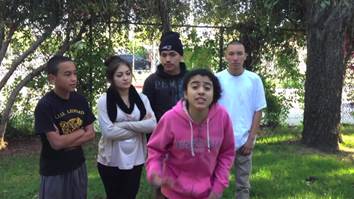 The students created a video, "Ouch – Don't Let It Happen", which showcased a safety rap originally developed at the YWLA.
They screened the video for their entire school, and at the annual conference of the California Continuation Education Association (CCEA) to inform them about YWLA.
Together, they estimate they reached 120 youth and 40 adults.
"By getting the opportunity to be able to participate in the YWLA, I learned about my safety rights and how to stand up for myself."
Fontana Unified School ROP (Rialto, CA)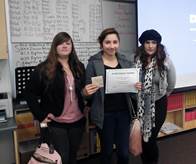 The team created and conducted a 40-minute presentation on young worker health and safety rights, common hazards faced by young workers, and strategies for preventing injury and illness, which they presented in five career tech education classes at their school.
They distributed a copy of a flash drive containing the presentation information to the Career Technical Teacher and to the staff in charge of distributing work permits, for use in future classes.
Through their efforts, they reached 150 youth and 5 adults.
"As I participated in the Academy I realized just how important the safety of the youth is in the working environment.  This experience made me aware of the possibilities teens can get harmed in the working environment."
Carter High School GEMS (Rialto, CA)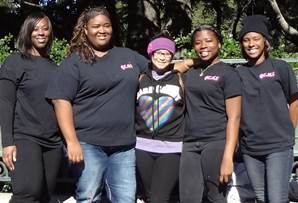 The team presented information to students at their school, using a Powerpoint presentation, a quiz activity, and a poster board on workplace rights.
They gave a copy of the presentation to the Career Center teacher at Carter High who will continue to share the presentation with teens who get work permits.
They reached 180 youth and 5 adults.
"The abundance of information is really useful, especially in a retail store or fast food business.  I look on the floors and every place in the business that may have a hazard."
LA Works (Irwindale, CA)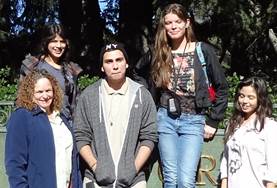 The students distributed flyers to campus career centers and presented at each of their schools.
They also presented about workplace rights, using a video and quiz, to LA Works participants and to teens at McKinley Children's Center.
Together, they reached 90 youth and 15 adults.
"I never knew how many people get hurt on a job. I was glad to inform people of this."

Richmond District Neighborhood Center (San Francisco, CA)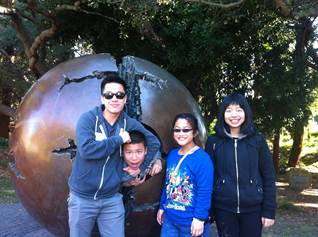 The team developed a 1-hour workshop, including video clips and an interactive game on young worker rights ("Youth Worker Rights Jeopardy"), which they showed to youth employed by the Richmond Village Beacon
The team presented the jeopardy game and worksheet activity to the Washington High School Parent Teacher Association.
They estimate that they reached 50 youth and 20 adults.
"I have learned a lot about the youth worker rights that many youths aren't aware of and we should speak up for ourselves. As a youth leader, I will spread the knowledge and experiences I acquired from the program to benefit my peers in the community."
North Monterey County High School, Teen Leadership Council (Moss Landing, CA)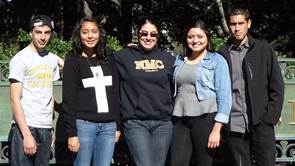 The team created a Powerpoint presentation, delivered it to the school board and local community, and spoke with staff at the Career Center who pledged to assist with training.
They proposed specific changes in school policy related to work permit distribution, training for the career counselor, educational materials, and encouraging YWLA participation .
Reached 20-30 youth, 60-80 adults
"Taking a part in the YWLA is a good thing because it gets you well informed and helps you overcome the shyness of speaking in public."