January 30 – February 1, 2014
The 2014 Young Worker Leadership Academy took place January 30-February 1 and was a huge success! Twenty-nine youth participated this year, including five who returned as youth mentors from last year. Through their participation, they learned how to plan and implement activities to promote education for youth on their workplace rights and ways to advocate for job safety. Four teams completed their community action projects, described below.
John R. Wooden High School (Reseda, CA)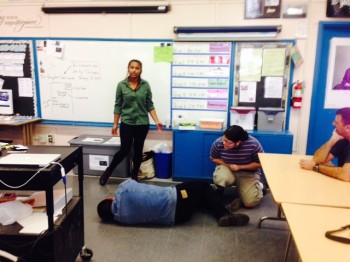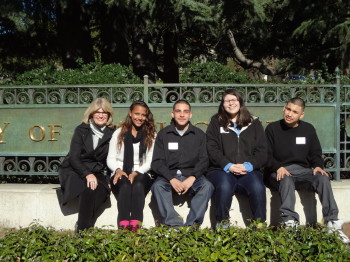 The students created a participatory presentation that included a skit demonstrating how to speak up and get help at work, audience participation identifying hazards, and information on workers' rights, and on why young workers need this information.
The team presented to a job skills class at their school, to a meeting of Los Angeles Unified School District principals, and at a workshop at the annual conference of the California Continuation Education Association (CCEA).
Together, they estimate they reached 80 youth and 45 adults.
"The Young Worker Leadership Academy was life changing because it helped me come out of my shell. The program really helped me open up a creative side of me, with all the activities they had lined up."
Teen Leadership Council — North Monterey County High School (Moss Landing, CA)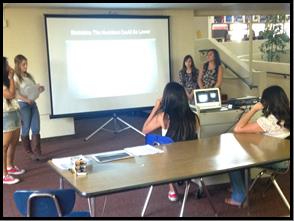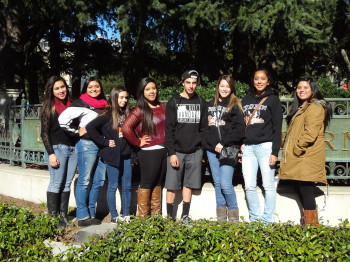 The Team created a Powerpoint presentation and quiz for students to take when they apply for work permits at the Career Center. It includes statistics about teen work injuries, teen worker rights and responsibilities, and information about work permits.
They delivered the presentation to students and staff at the Career Center, along with recommendations for specific changes in how work permits are distributed, training for the career counselor, educational materials, and encouraging student participation in the YWLA.
By May 2014, they had reached about 30 youth and 3 adults, but will continue to reach students throughout the year during the work permit process.
"It's motivated me to pursue a degree in law to help those workers whose rights are abused."
KidWorks (Santa Ana, CA)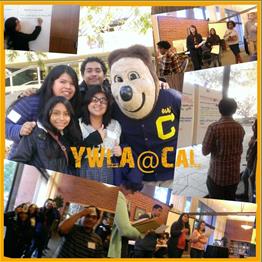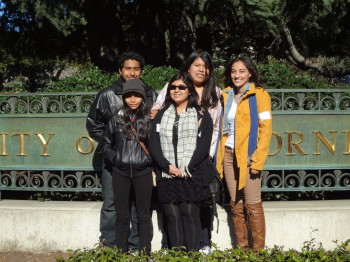 The team developed a 1-hour workshop, including original video clips and participatory activities, which they presented to four youth groups from KidWorks and Latino Health Access.
They developed and distributed a brochure on young workers' rights:  "Conociendo your Rights".
Through their efforts, they reached 50 youth and 10 adults.
"I would recommend the Academy to anyone because in some way or another, worker health and safety affects us as a community, and to top it off, the learning, and bonding experience at the Academy was amazing."
Chinese Progressive Association – Youth MOJO (San Francisco, CA)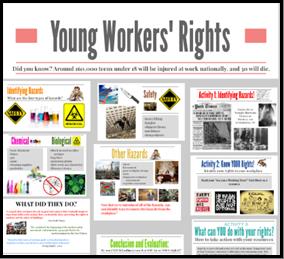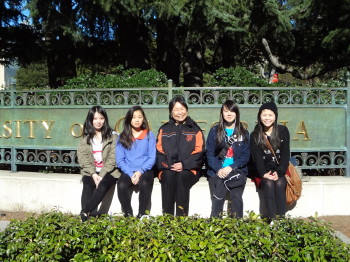 The team developed a Prezi presentation and activities for a 1-hour workshop for Youth MOJO participants.
Participants learned about how to recognize address different types of hazards in the workplace, and about where our health and safety protections come from, including how the Triangle Shirtwaist Factory fire of 1911 and young worker organizers contributed to the creation of national health and safety laws at that time.
Through this effort, the team reached 14 youth participants, and several adults.
"I learned about the many resources we have, and that we should share them with others and not just keep it to ourselves, to reduce the shockingly high number of young workers who are injured at work due to violations."